Speakers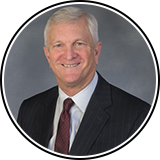 Tom Stickrath
Director
Ohio Department of Public Safety
Tom Stickrath was appointed Director of the Ohio Department of Public Safety by Governor Mike DeWine in January of 2019. Stickrath previously served as Superintendent of the Ohio Bureau of Criminal Investigation (BCI), overseeing the state crime lab and a team of law enforcement professionals.
Stickrath has more than 30 years of experience in the criminal justice field. He began his career in 1978 with the Ohio Department of Rehabilitation and Correction (DRC) where he served as Chief Inspector, Warden, Regional Director of Prisons, and Assistant Director. In 2005, Governor Bob Taft appointed him the Director of the Ohio Department of Youth Services (DYS) and he was reappointed by Governor Ted Strickland. Under his leadership, the department achieved national accreditation for all of its programs, earning DYS the American Correctional Association's distinguished Eagle Award. In May of 2010, Governor Strickland appointed Stickrath as Director of the Ohio Department of Public Safety, where he served until his appointment to Superintendent of BCI.
Throughout his career, Stickrath has held leadership positions in various organizations including the Ohio Homeland Security Advisory Council, the Commission on Accreditation of Corrections, the Council of State Governments Justice Center, and Franklin University. Additionally, he has served extensively as a consultant on criminal justice issues to various organizations and state governments.
Stickrath has received awards from a wide variety of organizations, including the National Association of Blacks in Criminal Justice, The Ohio Justice Alliance for Community Corrections, the American Academy of Pediatricians, and The Ohio State University. He was honored with the prestigious E.R. Cass Award, the highest recognition bestowed by the American Correctional Association.
Stickrath received both his Bachelor of Science in Business Administration and his Juris Doctorate from The Ohio State University.
Steve Johnson
Federal Coordinating Officer
Federal Emergency Management Agency
Mr. Steven W. Johnson brings over 30 years of public service and armed forces experience to his position as FEMA Federal Coordinating Officer. In his current role, Mr. Johnson is part of the Region V initiatives and programs that are primarily focused on response and recovery operations in support of presidentially declared disasters and emergencies. In these capacities, he works directly with state components to ascertain and supplement their operational requirements ensuring unified Whole Community responses that are survivor-centric.
Prior to his current position, Mr. Johnson served as the Region V Logistics Chief. In this role, Mr. Johnson lead the Regional resource programs primarily focused on enhancing the FEMA logistics operational capabilities as well as the operational capacities of the states within the Region V umbrella. He also served on the FEMA Region V Regional Interagency Steering Committee, and several other state logistics Ad Hoc committees.
As previously mentioned, has held several positions within the government providing him with a well-rounded comprehensive view of response activities. Some notable positions were the pro tem Region V Federal Protective Service (FPS) Regional Director, and the Michigan/Ohio FPS District Commander. During his tenure at Federal Protective Service, his primary mission focus was to prevent acts of domestic terrorism against federal facilities, protect the patrons and workforce utilizing the federal facilities, and provide primary law enforcement operations on federal properties. He has served on several boards designed to enhance federal workplace regime, security and safety. Mr. Johnson began his career in public service with the General Services Administration where he served as a Lead Facilities Manager, and Lead Engineering Technician for the State of Michigan.
Prior to his career within public service, Mr. Johnson was a twenty two year veteran of the United States Navy. He primarily served in the Expeditionary Logistics Supply Forces with an emphasis on the Expeditionary Fuels and Cargo Handling regimes.
Mr. Johnson attended the University of Michigan as a student-athlete in the College of Engineering.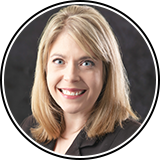 Jill Del Greco
Communication Advisor
Ohio Governor Mike DeWine
Jill Del Greco is Governor Mike DeWine's communications advisor for the Ohio Department of Public Safety, Ohio Emergency Management Agency, Ohio State Highway Patrol, Ohio Department of Rehabilitation and Correction, Ohio Department of Youth Services, Ohio Adjutant General's Department, Ohio Department of Natural Resources, Ohio Department of Agriculture, and Ohio Environmental Protection Agency.
She also coordinates communications for Governor DeWine's StrongOhio, H2Ohio, and RecoveryOhio initiatives. Most recently, Jill worked for nearly seven years as a public information officer in the office of then-Ohio Attorney General Mike DeWine. In that role, she handled communications for the Attorney General's Ohio Bureau of Criminal Investigation, Ohio Peace Officer Training Academy, Ohio Organized Crime Investigations Commission, Special Prosecutions Section, Criminal Justice Section, Crime Victim Services Section, and Health Care Fraud Section.
Jill also managed all social media accounts for the Attorney General's office and continues to coordinate social media in the Governor's office. Prior to working for the state, Jill spent 10 years as a television journalist in Ohio at WHIO-TV in Dayton, WTOV-TV in Steubenville, and WMFD-TV in Mansfield. During that time she received a number of awards for her reporting, including multiple Associated Press and Ohio Society of Professional Journalists awards and a regional Edward R. Murrow Award. Jill is a magna cum laude graduate of Ohio University where she earned a Bachelor of Science in Journalism. She is also a sustaining member of the Junior League of Columbus.
Sima Merick
Executive Director
Ohio Emergency Management Agency
Ms. Sima Merick has been an employee of the Department of Public Safety for nearly 35 years. She began her career as a Dispatcher for the Ohio State Highway Patrol in 1985 and held other non-sworn positions within that division until 1996 where she began her career preparing the emergency management and mitigation techniques still widely utilized today.
In 2000, Ms. Merick served as a Grant Administrator in the mitigation branch, and in 2001, she was promoted to the Chief of the Mitigation Branch. In 2005 she was promoted to Director of the Mitigation, Recovery and Preparedness Grants Division. In this capacity, she had oversight of mitigation and recovery program administration and grants, the federal homeland security grants, and the fiscal section of the agency. Her entire portfolio encompassed management and responsibility for more than half a billion dollars in federal and state funds.
Ms. Merick was appointed by Governor Kasich in 2011 to Assistant Director of the Ohio Emergency Management Agency and served in that role until being appointed in June 2015 as Executive Director.
She is an acknowledged leader among her peers in other state emergency management agencies, often sought out for her expertise and knowledge in program and grant administration. Within the agency, she is sought after as a sounding board and mentor for junior staff.
Ms. Merick is the current Vice President of the National Emergency Management Association (NEMA) and will take over as President of NEMA in October 2019.
Ms. Merick has a degree from the University of Akron and resides in northwest Columbus.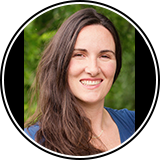 Brianna Wooten
Director of Communications
Montgomery County, Ohio
Brianna Wooten serves as the Director of Communications for Montgomery County, Ohio, the fourth largest employer in the Dayton region.
She oversees all internal and external communications, and her specialties include strategic plan development and execution, team building, crisis mitigation and response, media relations, event planning, and collaborative problem solving.
Brianna currently serves as the sponsorship chair for the Dayton Area Chapter of Public Relations Society of America, and is a member of the Northern Kentucky University College of Informatics Alumni Board.
She earned her master of arts in Communication from the University of Kentucky and her bachelor of arts in Journalism from Northern Kentucky University. When not wordsmithing and planning to take over the world, you can find Brianna bow hunting in Colorado or knitting on her couch.
Alex S. Armitage
Public Records Attorney
Ohio Department of Public Safety
Alex S. Armitage is an Associate Legal Counsel with the Ohio Department of Public Safety. Previously, he worked for the Ohio Bureau of Criminal Identification & Investigation and the Ohio Attorney General's Office as an Assistant Attorney General and as an attorney at the Ohio Board of Nursing. He received a Bachelor's of Art in History from Ohio State University and a Juris Doctor from the University of Akron School of Law.
Jessica Pierson
Social Media Coordinator
Ohio Department of Public Safety
Jessica Pierson is the Social Media Coordinator for the Ohio Department of Public Safety and is responsible for the management and strategic content of more than 30 social media accounts. Prior to this position, Jessica served as a Public Information Officer with the Ohio State Highway Patrol's Public Affairs Unit and Ohio Homeland Security.
Jessica began her career as a Community Relations Specialist with the city of Dublin. She holds a Bachelor of Arts degree in Mass Communications from The Ohio State University. She is married and has two small children.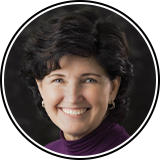 Lyn Tolan
Deputy Director, Policy and Communications
Ohio Development Services Agency
Lyn Tolan is the Deputy Director of Policy and Communications at the Ohio Development Services Agency.
Lyn directly supervises the State Research Office, General Communications and Creative Services for the agency, and TourismOhio, which markets the state to visitors.
Her primary responsibilities include: identifying emerging issues and trends; providing input to decision-makers about risk and risk- mitigation; designing key messaging based on policies; developing marketing communications plans to meet project goals; conducting outreach to external stakeholders to bring them into the process; developing strategic marketing; and building media relations. Lyn also is the primary speechwriter for the Director of the Development Services Agency.
Lyn began in government in 2011 as Deputy Director of Communications at the Ohio Department of Commerce, where she led internal and external communications across the state's chief regulatory agency.
Lyn came to government from more than two decades leading news operations for network-affiliated (ABC, CBS, NBC, FOX) television stations in major markets across the country, including Hartford, Orlando, Grand Rapids, Cincinnati, and Columbus.
In her capacity as Vice President for News or New Director, Lyn developed editorial policy based on market research, professional ethics, community standards, and brand identity.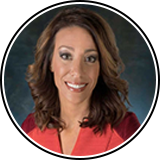 Stacia Naquin
WSYX-6 Columbus
Stacia Naquin co-anchors ABC 6 News at 5, 6 and 11, as well as Fox 28 News at 10 with Bob Kendrick. Since joining the team, Stacia has tackled a wide-variety of stories impacting the Central Ohio community, including teen suicide prevention, vehicle recalls and troop homecomings.
She comes from 12 News in Phoenix, where she anchored the 4pm news and served as the station's consumer investigative reporter, exposing bad business practices and saving the people of Arizona millions of dollars. During that time, she also wrote a weekly consumer column in the Arizona Republic, the state's largest newspaper. Prior to her time in the Valley of the Sun, she anchored the morning shows for KKTV in Colorado Springs and KSWO in her hometown of Lawton/Ft. Sill.
An award-winning breaking news anchor and reporter, Stacia has covered stories from across the country, including the Aurora Theater shooting, Prince Harry's visit to the United States and Super Bowl XLIX. She reported live from her home state of Oklahoma after a deadly tornado made its way through Moore, taking viewers inside the cleanup and recovery efforts. She has anchored extended breaking news coverage during the Arizona freeway shootings, deadly wildfires in Colorado and reported from the hardest-hit neighborhoods during the "Flood of the Century" in Phoenix.
Growing up a Navy brat in an Army town (Lawton/Ft. Sill, Oklahoma), Stacia continues to stay connected to the military community. A long-time volunteer with the USO, she is excited to share the many programs of the USO in Central Ohio, after serving as the Chair of the Advisory Council for USO Arizona and raising thousands of dollars for the expansion of the Rocky Mountain USO facility on Fort Carson.
Stacia earned the prestigious "Commander's Award for Public Service" from the Department of the Army for serving as an instructor and developing a course in interpersonal communication for Fort Carson's Transition University, a pilot program focused on assisting soldiers with their transition to civilian life.
She has a Masters in Communication from the University of Oklahoma and spent almost a decade teaching Public Speaking and Interpersonal Communication at the University of Colorado at Colorado Springs, Pikes Peak Community College and Cameron University.
Stacia and her husband are major college football fans, so they are excited to join Buckeye nation. Living in Columbus also brings her much closer to her parents, who live outside of Akron.
Karen Kasler
Ohio Public Radio
Karen Kasler is a lifelong Ohioan. She grew up in Lancaster, attended Otterbein College in Westerville, and found her professional break at WCBE-FM, Columbus. Karen was selected as a Fellow in the Kiplinger Master's Degree Program for Mid-Career Journalists at Ohio State University in 1994. She worked at WTVN-AM and WBNS-TV, both in Columbus - then followed eight years as afternoon drive anchor/assignment editor for WTAM-AM, Cleveland.
Karen followed the demolition and rebuilding of Cleveland Browns Stadium, produced award-winning series on identity theft and the Y2K panic, covered the Republican National Convention in 2000 and the blackout of 2003, and reported annually from the Cleveland National Air Show each year, often going upside down in an aerobatic plane to do it. In 1999, she was a media witness to the execution of Wilford Berry, the first execution since Ohio re-instated capital punishment. Karen frequently reported for ABC Radio News, and in 2002 co-produced an award-winning nationally-distributed documentary on the one-year anniversary of September 11, featuring her interview with Homeland Security Secretary Tom Ridge from the West Wing of the White House.
Since returning to Columbus in 2004, Karen has covered major elections and the controversies surrounding them. She was a moderator for the gubernatorial debate in 2018 and US Senate debates in 2016, 2012, 2010 and 2006. She's also led debates on statewide issues such as drug sentencing, marijuana legalization, redistricting and the collective bargaining law known as Senate Bill 5. Each year she anchors the Bureau's live coverage of the Governor's State of the State, and has led coverage of the inaugurations of the last three governors.
She's produced features for NPR and "Marketplace", and has been interviewed by NPR, the BBC, NBC and stations around the country. She's a regular panelist on ideastream's "The Sound of Ideas", a frequent guest on WOSU-TV's "Columbus on the Record" and has appeared on WBNS-TV's "Face the State".
Karen has been honored by the Association of Capitol Editors and Reporters, the Cleveland Press Club/Society of Professional Journalists and holds a National Headliner Award. She's won several awards from the Ohio AP, and is a four-time winner of the AP's Best Broadcast Writing award. She's a three-time Emmy nominee for "The State of Ohio". She's a past president of the Ohio Associated Press and has served on the Board of Directors for the Central Ohio Society of Professional Journalists. Karen is also a former adjunct professor at Capital University in Columbus.
Karen, her husband and their son Jack live on Columbus' northeast side.
Jessie Balmert
Cincinnati Enquirer
Jessie Balmert covers state government and politics for the Cincinnati Enquirer. Balmert contributed to The Enquirer's Pulitzer Prize-winning "Seven Days of Heroin." She is a Columbus native and Ohio University graduate.